Annoying Buzzwords
"No worries."
Look (and sound) familiar?
The jobs are gone, the country's bankrupt, the money is worthless, and the whole world hates us.
"No worries."
It would be annoying if it weren't so disconcerting. Because there is a LOT to worry about.
It's like the whole country is resolutely squeezing its eyes shut, plugging both ears and saying, "lalalalalala" to drown out the sound of any dissonance.
"The (Fill In The Blank) Community"
I have formed this thesis from the hodge podge of definitions for community on the internet. A community is a group of people with diverse characteristics who are linked by social ties, share race, ethnicity, nationality, culture, and common perspectives, and geographical location who engage in joint action to pursue their own interests.
I get so sick and tired of turning on the news and hearing the newscaster talk about "The African-American Community, The Hispanic Community, The Asian Community …" There is one word that is NEVER used to fill in the blank – WHITE!
In Ferguson, we have any number of camera hogs showboating in front of news media cameras to speak to, of about and for The African-American or Black Community there.
There is NO one representing Ferguson's WHITE community nor have the sorry excuses who pass for news "journalists" these days expressed any interest in even interviewing a spokesman for the White Community.
Where is that "honest conversation about race" that the left so desperately craves and endlessly demands? Can't have one if ALL sides don't weigh in. But no one is asking Ferguson's WHITE community for THEIR opinion as to what is behind Fergusons' problems.
Hell, the news media can't even acknowledge that Ferguson HAS a White Community. Nope. Ferguson has its Black Community and oh yes, White Skin Privilege. Can't forget about that. But no White Community that is worthy of notice by the news media.
Moreover, as the hatchet job done on Mindweapon's family has proved, DWLs will go through to every effort imaginable to shut down even the mildest White opinion out there … especially if it gets in the way of the narrative they want to tell.  Who speaks for the White Community? It doesn't matter, if they couldn't pointedly ignore him, they'd shut him down or take him out some other way.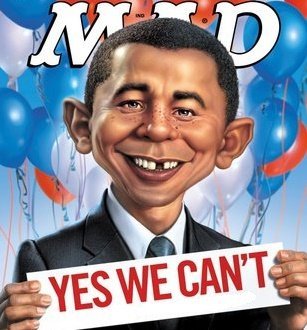 That's fine. Those idiots are so busy with their "no worries, " their squeezing their eyes shut real tight and plugging their ears tightly and loudly babbling "lalalalala" for all they're worth to shut out the growing dissonance that their wake up call will be all the harsher on their ears.
They aren't watching the growing annoyance on the face of the silent, sullen Whites watching their newscast. The way every White in the room's lip curls in derision and rolls their eyes every time some DWL gets up there and prattles about "White Skin Privilege" to suck up to the People of Color on these news shows.
I am seeing it and I am not the only one. I have seen Blacks look at the faces of all the Whites watching the antics of The African American Community in Ferguson and look very uncomfortable before they leave the room. The unspoken tension is that ugly and so thick you can cut it with the knife
Little do they know that they themselves are in no immediate danger of a lynching. But those libtards prattling about White Skin Privilege and demanding yet another "conversation about race" might have a very good reason to feel alarmed.
If they had the sense God gave a gnat, the media would be actively seeking out and trying to negotiate with a spokesman, ANY spokesman for the long-suffering, silently stewing White community. Before it is too late.
But, in the meantime, "no worries." Lalalalalalala.